Over the years, I've read many articles about the difference between DSLRs and mirrorless cameras. This past April, I finally made the decision to take a more hands-on learning approach and purchased an Olympus OM-D E-M10 Mark IV.
As a self-proclaimed Canon enthusiast, going with Olympus instead of Canon was a risk. Ultimately the size and the of weight (and the price point, let's be real) of the Olympus made the decision a bit easier to make. This camera fits inside my everyday bag, only weighs .0844 lbs, and it is aesthetically pleasing to the eye, in that new-vintage kind of way.
Before it sounds like I'm team mirrorless, I should briefly summarize some of the core differences between the two camera types.

A DSLR is a digital single-lens reflex camera and it uses the same mirror reflex technology that film cameras have historically used. In these cameras, the optical view finder directs light through the lens into an angled mirror, which shoots the light upward into a prism and outward into the optical viewfinder. What you see in the optical viewfinder is the exact view of what the camera lens sees - there is no processing or rendering.
A mirrorless camera doesn't have a mirror. With these cameras, the light passes through the lens and onto the sensor to be processed. When you take a photo with a mirrorless camera, you use the electronic viewfinder, and the camera is recording what is on the sensor.

I had a trip to Italy planned in May, so I decided to bring my new Olympus. I figured it would be a good place to test it out, considering that it was much smaller than my Canon 5D. As it turns out, I preferred shooting with my Reto (which is a 35mm film camera I wrote about in the previous post), but I did manage to take a few shots with my Olympus on that trip. Below is one of the few.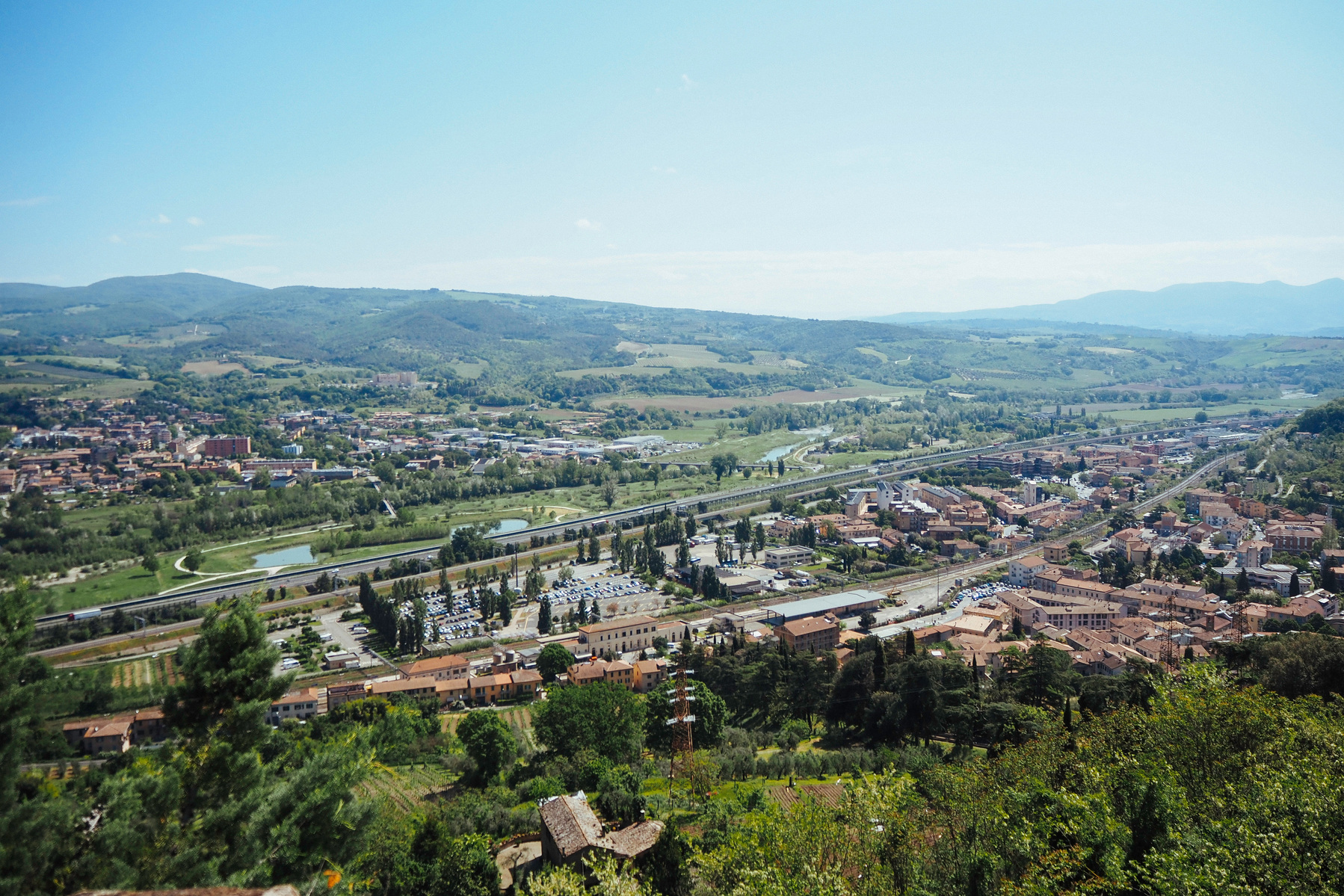 I don't particularly love the image above because I feel that the image quality isn't as crisp as it would have been if I had used my DSLR. It's giving point-and-shoot, circa 2011. Separately, ahead of shooting, it was also more tedious than necessary to change the camera file settings from jpegs to raw files. Though, this could be chalked up as getting used to new equipment.
I left this trip feeling kind of 'meh' about mirrorless cameras overall, but I realize I didn't take mine out enough to really give it a fair chance. So in November when I had a trip planned to go to Sweden, I decided to take it along with me to give it another try. While in Malmö visiting Natta, I brought my Olympus out again. Below is are two of the few images.
Again, I don't particularly love either of the images above, but I do feel like I was able to capture the quality of light better than my first attempt while I was in Italy. Still, the digital viewfinder's autofocus wasn't giving me the quality I expected or was used to.
I realize this post is a bit anti-climatic, since I still don't have a firm stance on whether I prefer a DSLR vs a mirrorless camera but I've only really used the camera a handful of times. If anything, I am now wondering if I should have invested in a Canon mirrorless camera and if Olympus is the problem. Regardless, I won't be able to make a clear distinction between the two until I take photos of the same thing, in the same light, with each of the cameras. I'll be working on that (and continuing to learn) and will share the results soon.