Connecting with Artists via Treble.fm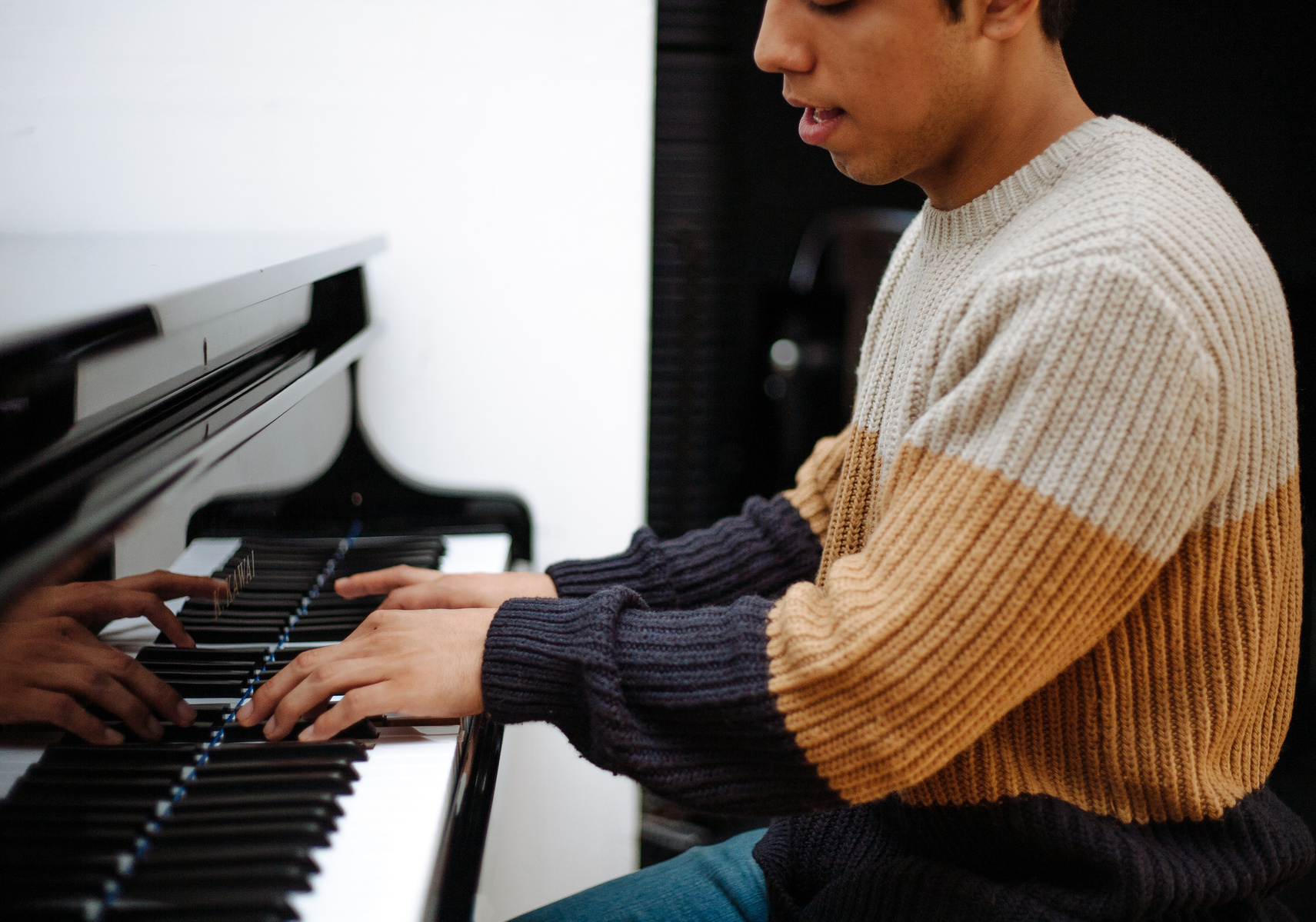 Last January, I was introduced to Treble.fm by my friend Alisha Roney, who is in the band Cherubim (fka Feathers + Eyes). Her band was performing at the first showcase (pre-launch) and I wanted to check them out. I was also trying to excite the music photographer I used to be, so I showed up dolo with my camera in tow.
I left the event completely energized by the people that I had met, but also by the music that I had heard. At that point in my New York existence, I was 4 years in and hadn't felt the music-community vibe since I left Seattle. It was hella revitalizing. You can read a recap of that night and see my photos from the showcase here.
The Treble.fm app launched this past August – it is a mobile interface that allows for you to connect with creatives all over the world. The idea sounds grandiose but in action, it's really quite simple. Let's say you are a singer who is looking for a songwriter or a drummer who is looking to pick up a couple of gigs with a band; you can post something specific on the bulletin board or you can use the app to search for potential opportunities. These opportunities are visible to all users but are also segmented into categories depending on the subject.
Mid-September, I posted a listing. I was looking to update my site with some new faces and offered sessions to creatives free of charge. After I drummed up enough interest, I booked a photo studio with Peerspace and gave 30 minutes to whoever responded to the listing with their e-mail address. There was no pre-screening process, I wanted to go into this blind to see who I would meet.
Out of the five that confirmed, three came thru for their session. Mike Vivanco, Goods Wrapper, and Melody Sohayegh. Though each person was photographed in the same spaces in the studio, they naturally brought their own vibe. It was a challenge to try and capture the essence of each person who I had met maybe 3 or 5 minutes before, but in the end, I am happy with what I shot. Below are some of my favorites.
Overall the experience was super gratifying; I got to connect with new artists and got some great photos. I would for sure do it again! Perhaps sooner than later.